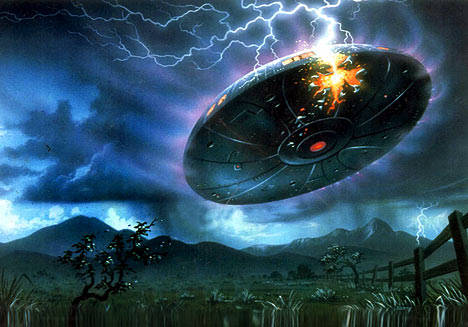 UFO (Unidentified Flying Objects) have become a common occurance in China, with more than 100 recent UFO sighting reports.
Time of India has revealed this new phenomenon in China where there has been a dramatic increase in the number of UFO sightings.
Army troops from Jammu and Kashmir to Arunachal Pradesh have reported seeing more than 100 of the mysterious hovering objects in the last three months.
Agencies including the Army, Defense Research & Development Organization (DRDO), National Technical Research Organization (NTRO), and the Indo-Tibetan Border Police (ITBP) have been unable to identify the UFOs — hence, the U of the famous acronym.
The Indian Army's 14 Corps, which tends to military deployment and the China border, sent reports to the Army headquarters about the sightings by an ITBP unit. Described as "yellowish spheres [that] appear to lift off from the horizon on the Chinese side and slowly traverse the sky for three to five hours before disappearing," officials confirmed that the objects were not Chinese drones or satellites.
A ground-based radar system and a spectrum analyzer have been moved in, but the equipment was unable to identify objects as they were being tracked visually, suggesting the UFOs are non-metallic.
Army officials, and many Indian citizens, are concerned about the agencies' inability to identify the phenomenon, which some think could be Chinese surveillance equipment.
This seems to be more like a millitary coup rather than real UFO. As a matter of fact all UFOs are actually secret military projects.