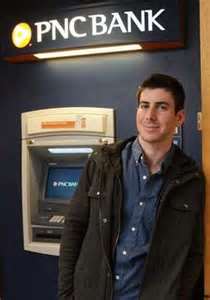 A University of Delaware student has returned $1,800 that was mistakenly dispensed when he went to a campus ATM.
Devon Gluck of Ellicott City, Md., tells The News Journal (http://delonline.us/XkUb02) he heard strange noises coming from the ATM when he stepped up to make a withdrawal Feb. 1. Then suddenly it dispensed 18 $100 bills. Gluck says he decided to take the money and figure out what to do with it. After a few days, Gluck says he decided it would be right to return the money.
A PNC Bank spokeswoman confirms a student returned cash dispensed by the ATM. Another student's account from which the money was mistakenly withdrawn has been refunded.
Gluck says a bank manager thanked him for returning the cash.
Source: ABC News