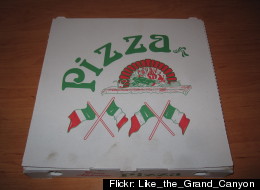 Steveston Pizza Co., based in British Columbia, Canada will be serving $450 Pizza which will contain a thermidor of lobster, black Alaskan cod and a side of Russian Osetra caviar.
But why would anyone pay $450 for a pizza? especially with the crappy economy?
Well, all this seems to be a well planned publicity stunt to gain free advertisement on all major media. It is working, isn't it?
Just a few weeks back we came to know of a $250 burger by Serendipity 3, which claimed to be the most expensive burger in the world and made it to the Guinness Book of World Records and now we have a $450 pizza.
Ya, we get it inflation is getting so high that we can't even afford for decent meal. But people making a stunt out of it by selling expensive food is really annoying.
"The idea was to make a culinary statement," owner Nader Hatami told Canada.com.
This "statement" is in fact not the most expensive pizza one can buy. Margo's Pizzeria in Malta sells a pie with white truffles and 24-carat gold leaf for a mere $2,400. Or, there's this $1,000 pizza with caviar. Or, for $8,200, you can get a pizza with a diamond ring.
We're not sure which trend is worse — these ridiculously expensive pizzas, or these frightening displays of gluttony, in the form of hamburgers baked into pizza crust.