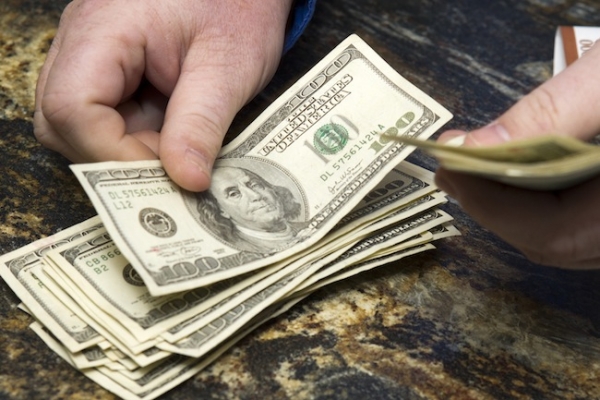 One 6th grade girl in a small Michigan town has got really generous. She brought $20k cash to school and started handing out the money to fellow students.
Her random act of kindness has really got the attention of the police. Why wouldn't the police be bothered if a kid brings a backpack full of money to school?
The unidentified 12-year-old girl, who police have declined to name, apparently showed up  with the cash Tuesday at Sixth Grade Academy, a school of roughly 600 students, and started handing out money to other students, according to Detroit News. She handed out at least $200 to one student, and $500 to another.
"The school district called us and said a 12-year-old student had a backpack full of money," Taylor Chief of Police Mary Sclabassi said, Detroit News reported. "The principal became aware of it when she heard the student was giving money away to friends. They brought in the student, secured the backpack and retrieved the money she had given away. This is a real first for me."
The unnamed girl reportedly received the money Monday night from another child who lives across the street from her home in Taylor, Mich., near Detroit, according to Yahoo News. While the girl claims a friend gave her the money, her family says the cash actually belongs to them.
Authorities have not commented on where they believe the money came from, and are holding on to the cash for the time being. Police are waiting for the child's family to provide a concrete explanation for where the money came from prior to returning it, according to CBS.
As reports have spread of the sixth grader's act, commenters on news sites such as Detroit News have reacted with bemused shock.
"That was my middle school and I never ran into anyone so generous," wrote Doran Hollow on DetroitNews.com.
"This is an out right LIE! No one in Taylor has 20k in cash," wrote Tom Fry on an ABC story.
The police really needs to find out the source of this cash, but somebody is in trouble…