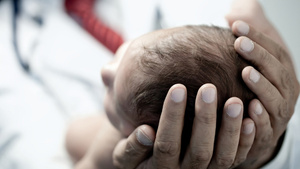 A 9-year-old girl in Mexico has given birth to a baby girl. The 17-year-old father fled two months ago and the police are looking for him.
Though this incident seems to be quite indigestible. This has happened. The 9-year-old girl known only as Dafne was impregnated when she was just 8-years-old.
She realized she was pregnant just 2 months back. Dafne gave birth to a healthy baby girl weighing nearly 6 pounds.
The baby was delivered by a Caesarean section on Jan 27. The mother and the child have been released over the weekend according to Enrique Rabago, director of the Hospital General de Occidente.
Enrique Rabago also said, "Due to her age, her body is not able (or) in the best shape to have a baby."
She has been receiving psychological counseling and will be monitored closely. Her mother also approved a subcutaneous birth-control device.
The girl is one of 11 children who live with their parents in a poor neighborhood 25 miles south of Guadalajara, ABC says. "Her parents work all day and were not watching after her, and therefore didn't realize what was about to happen," Corona said.
The girl told her mother she had been "dating" the teen believed to be the father. He fled after the girl's mother rejected his idea that the girl move in with him and raise the child, the Spanish news agency EFE says.
"We are looking for the young man to get his story because the girl does not understand what has happened," said Jorge Villasenor, another representative from the prosecutor's office. "This is either rape or child sex abuse."
News reports say the youngest mother on record is a Peruvian girl who was 5-years, 7 months old when she delivered a boy by C-section in 1939.