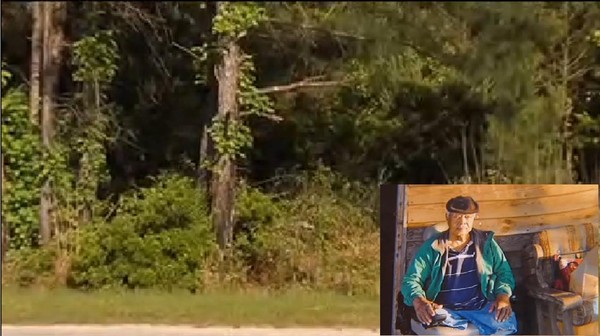 The amputee who was killed by dogs said to his wife before he died, "catch them dogs before they hurt somebody else." Coroner Chris Nisbet from Dorchester County said that the amputee who was killed by the dogs was pulled from his wheelchair by his legs as he tried to fight off the four pit bulls, reported Charleston's ABC News4 on May 14, 2013.
According to the Dorchester County Sheriff's Office who is investigating the case of four dogs killing an amputee, three of the four dogs involved in the attack have been captured. However, officers are still trying to find the fourth dog of the pack who along with another puppy is still hiding in the woods.
On May 8, 2013, 80-year-old Carlton Freeman, who was a bi-lateral amputee at the knees due to diabetes, was riding in his wheelchair at Spring Branch and Dunnings Road in Harleyville, S.C., when he was attacked by a pack of four pit bulls.
According to Coroner Chris Nisbet, the four brown pit bulls pulled the amputee from the wheelchair by his legs and tried to drag him into the woods. While 80-year-old Carlton Freeman was doing his best to fight off the dogs, the dogs were biting the amputee and tore his clothing.
"He had bites and lacerations from his legs to the top of his head. This is very sad story, but even worse that Mr. Freeman was basically helpless to the attack, due to being a bi-lateral amputee."
The amputee was transported by EMS services to a hospital but on May 12, four days after the attack, he passed away.
In a press release, Coroner Chris Nisbet said that "upon my examination of Mr. Freeman, it is a wonder that this gentleman was able to hang on as long as he did."
According to the ABC News4 video report, for Freeman's family this tragedy is especially hard since the person who owns three of the dogs that killed the amputee is also family. Before Carlton Freeman died at the hospital, the amputee who was killed by the pack of dogs made it clear to his family that he does not want to press any charges.
When the ABC News4 reporter asked Carlton Freeman's wife if her husband said anything to her before he died, she said that he told her "go home and rest. I know you're tired. … All he wanted was — just catch them dogs before they hurt somebody else."