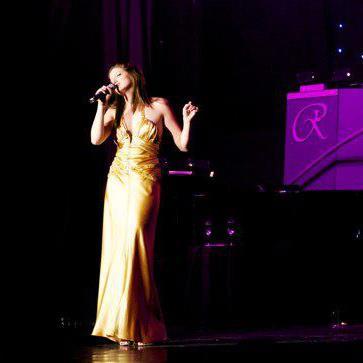 Mystery surrounds the death of cruise ship singer Jackie Kastrinelis. Cops have ruled out murder, but then how did she die?
The body of Jackie Kastrinelis, a 24-year-old singer on the Regent Seven Seas Voyager cruise ship was found Sunday morning while the ship was docked in Australia.
Local police initially believed this to be a murder and established the cabin in which the singer was found as the crime scene. But after days of investigation they are unable to find any evidence that link her death to murder.
"The Crime Division is no longer treating the death as suspicious," said Det. Superintendent James O'Brien of the Northern Territory Police.  "Further toxicology results will be analyzed in due course to determine the exact cause of death."
Regent gave the following statement on the death of the cruise ship singer:
Those loved ones said it was difficult to come to grips with the mystery surrounding the cruise ship singer's death.
"Everyone's just completely shocked," Ben Wilcox, a friend of Kastrinelis's from the University of Hartford, told ABC News. "She was energetic, bubbly and friendly on camera, but that was also the case off camera."
Kastrinelis's family was set to go to Australia on Thursday as the cruise ship singer's body undergoes an autopsy, according to ABC News.
The family was said to be "devastated" by the cruise ship singer's death, the Eagle-Tribune reported.
"She was eccentric and quirky," Donald Greaney, a Groveland politician and friend of the Kastrinelis family, told the paper of Jackie's personality during her childhood. "Back then, people thought she was odd until being your own person became cool."
The Massachusetts native's family is not just relying on police to solve the mystery of their daughter's death.
Chris Stein, Kastrinellis' uncle, has been tapped as the family's spokesman and is collecting tips and other information that may solve the mystery of the cruise ship singer's death. Colleagues of Jackie Kastrinelis or crew members of the Seven Seas Voyager who have information on her death were urged to contact Stein at chris.stein1@gmail.com or 508-696-8968.