An innovative, yet crazy and completely out of the box idea. Kfar Kedem is a historic park in northern Israel that promises to take visitors back 1,000 to 2,000 years to biblical times. You can thresh grain there, don old fashioned robes, press oil from fresh olives, ride the rolling hills on donkeys, and as of recently, you'll also get great 4G access.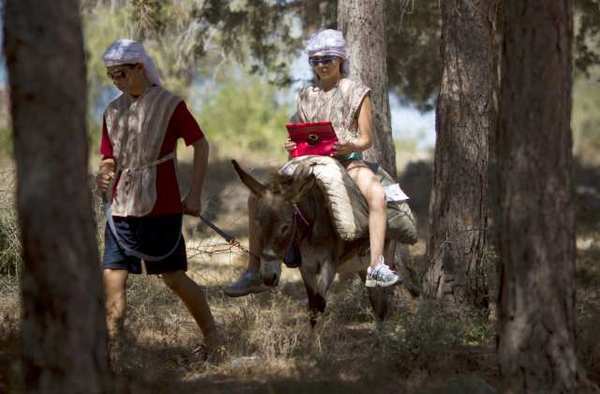 That's because Kfar Kedem recently turned five of the park's 30 donkeys into historically inaccurate, living, walking, Wi-Fi hotspots.
"Our village has 30 donkeys, and we've equipped the first five with wireless routers that are attached to the donkey's body," the park's founder, Menachem Goldberg, told the Times of Israel. "In the future we'll consider equipping all of the donkeys with the necessary apparatuses as necessary."
It may sound strange, but if you think about it, donkeys have been helping people with their work for thousands of years.
The Wi-Fi-equipped donkeys wear a router around their necks in what looks like a little feed pouch to keep the historical vibe going, according to the Associated Press.
While some people may bemoan the Wi-Fi donkeys as an emblem of our culture's addiction to a constantly connected lifestyle, you can't blame Goldberg for capitalizing on a great viral marketing, social media opportunity.
His Wi-Fi donkeys will make it easier for visitors to Kfar Kedem to upload pictures of themselves at the village to Facebook, Twitter and Instagram, which might convince other people to come and check out the village themselves.
Social Networking and the urge to brag is really making us do the craziest stuff.