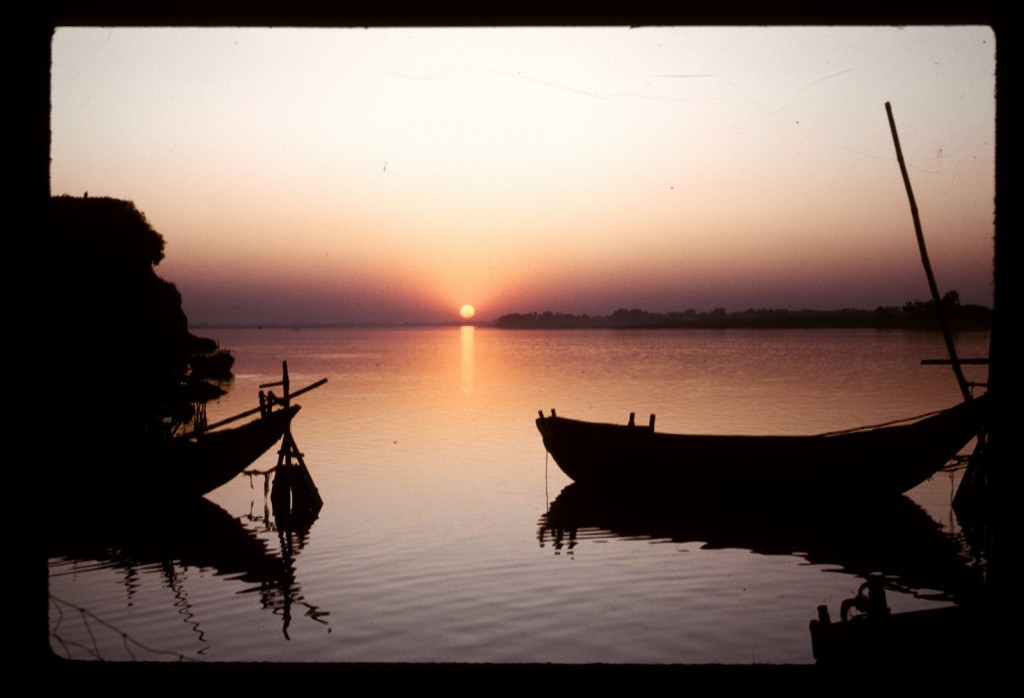 Indian Woman has swam the Ganges river in Bihar for 12 hours to save herself after her husband pushed her into the river to murder her.
Amrita, a resident of Aurangabad district, married her husband Adarsh two years ago in Amritsar where both met while working in the same office.
Her husband threw her into a river to get rid off her probably not knowing that she was a good swimmer. Amrita Kumari is alive, but only after an arduous 12-hour struggle across the Ganges in Bihar.
'My husband was sure that I will be killed after he pushed me off the bridge into the Ganges. But I was saved because I know swimming,' Amrita, in her 20s, told IANS Friday.
Adarsh Kumar allegedly pushed Amrita off the Mahatma Gandhi Setu bridge here in this Bihar capital late Wednesday.
'I swam for nearly 12 hours in the middle of the river trying to reach the bank. Finally, when I was about to become unconscious, a strong water current pushed me to the river bank,' Amrita said.
Amrita recalled that for large stretches, the strong current pushed her back into the middle of the stream.
Some boatmen and local villagers spotted her lying unconscious on the bank, near Rasulpur village in Samastipur district, about 60 km from here. They tried to revive her and informed the local police.
Police have begun searching for Adarsh Kumar and his family, which they believe, was opposed to their inter-caste marriage.