JetBlue has suspended Captain Clayton Osbon who seems to have suffered an apparent panic attack in midair that eventually led to passengers and flight crew to control and restrain him.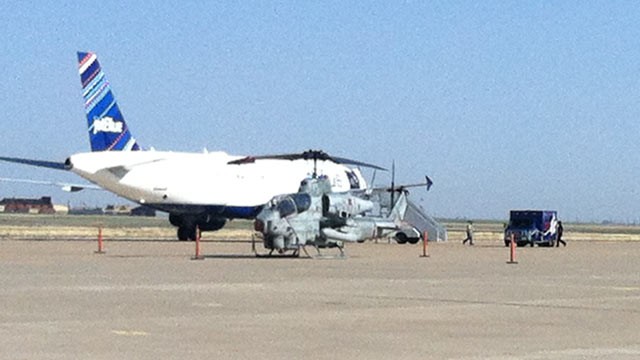 "As of now, he's been taken off all active duties and responsibilities pending further investigation," JetBlue spokeswoman Tamara Young told ABCNews.com today.
The FAA called the incident a medical emergency.
An unruly Osbon, with 131 passengers and six crew members aboard flight 191, was subdued by at least five passengers after his co-pilot reportedly locked him out of the cockpit when he displayed potentially dangerous behavior. The flight from Kennedy Airport in New York was diverted to Amarillo, Texas.
Osbon, a commercial pilot since 1989, was not at the controls but "began acting erratically, flipping switches in the cockpit and appearing confused," according to the sources. They said his co-pilot tricked him into going to the passenger compartment to check something out, then locked the door and changed the security code behind him.
"The captain of the plane just went berserk," passenger Wayne Honlnes said. "He came out of the other end of the plane … came running back to the cockpit and he was shouting out these numbers … 500 something. He started banging on the cockpit door."
While Osbon was in the cabin, an off-duty JetBlue pilot who was traveling on the flight managed to enter the cockpit and help land the plane.
"Another captain, traveling off duty, entered the flight deck prior to landing at Amarillo, and took over the duties of the ill crewmember once on the ground," JetBlue said in a statement. "The aircraft arrived Amarillo at 10:11 am CT, and the crewmember was removed from the aircraft and taken to a local medical facility."
On the ground, Osbon was taken off the plane in handcuffs and a wheelchair by Amarillo police. He is now in FBI custody.
Earlier this month, an American Airlines flight attendant had to be restrained after threatening impending doom. That plane returned to the gate and the flight attendant was taken away, complaining of psychiatric problems.