This is exactly what seems to be the complain of a Michigan jail inmate. Kyle Richards says he is being subjected to cruel and unusual punishment just because he does not have access to porn.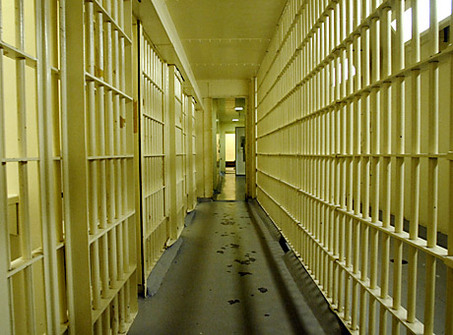 In a handwritten lawsuit, 21-year-old Kyle Richards claims his civil rights are being violated at the Macomb County Jail. Richards says denying his request for erotic material subjects him to a "poor standard of living" and "sexual and sensory deprivation."
But the Michigan Department of Corrections seems to tell otherwise. They say they do allow some porn material but its banned inside the jail. . The American Civil Liberties Union says prisons have a lot of leeway.
Richards was charged with bank robbery after police followed a trail of snowy footprints and dropped money to his apartment from a bank robbery scene in January in Fraser, north of Detroit.
Richards pleaded guilty. Sentencing is Aug. 2.
Maybe, its about time that the US officially includes porn in its Bill of Rights. Even though this might seem funny its seems to reflect the sad state of Average Joe. Looks like porn is a thriving business and its just gone overboard and seems to have become an addiction to most.
Kyle Richards must be feeling like a cocaine addict who cannot get his hands cocaine.
As crazy as America can get, maybe President Obama will address this issue in the parliament and pass a bill to make sure Kyle Richards gets his porn.