Boy!! its just creeps me out. I got this pictures from my friend and thought to share it with you folks.
Look at it man,  so far of our life we just heard stories of these mysterious creatures like Seven Headed snake, ghosts, vampires.
Now, the proof of seven headed snake rocks the world. The seven headed snake was found in Kukke Subramanya, Near Mangalore, Karnataka, India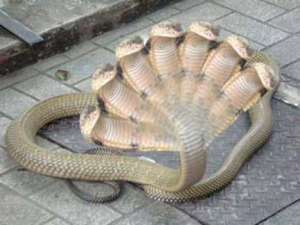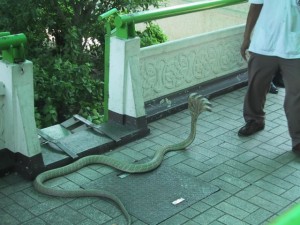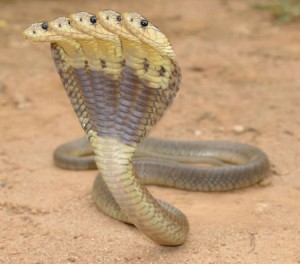 You like this post. Have a comment on your say.