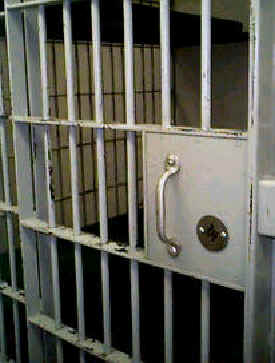 Just few days back the Supreme Court ordered California to cut its prison population and now Californian prison officials come up with some bizarre excuse that might make you ask, "What were the officials doing till 450 violent criminals walked free right in front of their eyes? Shouldn't it have struck them when that something was wrong with the system?"
So, according to our highly alert and responsible prison inspectors, an ill-equipped computer system has caused the release of some 450 prisoners who where considered a "high risk of violence" to the society. The mistake originated in a computer program designed to organize the release of low-risk prisoners parole-free, and keep the facilities from wasting time and taxpayer dollars on those who pose no threat to society.
Unfortunately the criteria the system was using when it determined the release dates for 10,134 inmates last year failed to take into account convictions and disciplinary actions for over half of the state's entire prison population. Using only arrest information, which on paper can make even the most violent criminal appear to be a minimal threat to society, the system ordered the parole-free release of violent felons, gang members, and rapists.
Prisons in the state are dangerously overcrowded, and a federal mandate has given officials 2 years to cut the inmate population by 33,000 individuals. The computer program at fault was meant to help with this process, but without accurate records, it won't do much good. Law enforcement has made no attempt to track down the erroneously freed felons at this time, and officials say that they can only be returned if they are caught committing a crime.
Wow, now all we have to do wait till the kill someone so they kill someone. I am sure the "officials" are doing this in the best interest of the citizens.
The funny thing is Americans nor the mainstream media cares about this as they are busy trying to determine if Obama's birth certificate is real.