A Texas teen is facing theft charges for duping her community and collecting over $17,000 in donations as they believed that she was suffering from cancer.
Wow, that is a lot of money especially if its coming from just one community. Her community believed that she was dying of cancer and wanted to help her pay her medical expenses.
Ruth Angelica Gomez, 18, of Horizon City, Texas, created the Achieve the Dream foundation, under which she held fund-raising events and solicited donations to help cure her leukemia, which she had said would claim her life before the year ended, Horizon City police Detective Liliana Medina said.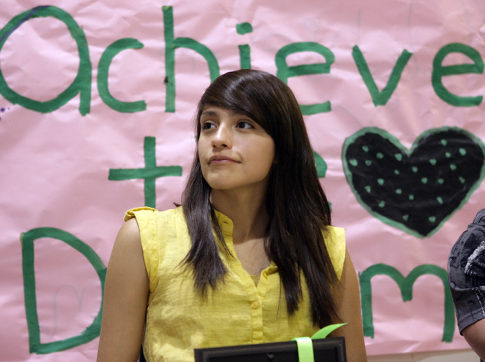 Yet there was no indication that Gomez ever had cancer, police said.
She is being charged with felony theft by deception, punishable by up to two years in jail and a $10,000 fine.  She is probably going to need another fund raiser to pay it.

"Ms. Gomez stated that she had been diagnosed with a terminal illness (Leukemia) and was under treatment for the disease, although Ms. Gomez does not have any form of cancer," Medina said.
"She did hold many fund-raisers in the area of Horizon City and El Paso. People began to suspect that she may not be sick, so an investigation ensued."
There are no other suspects in the case, Medina said.
The foundation's website has been taken down, but an archive of the page shows teens and children wearing the group's green ribbon logo and a message from Gomez.
"Blessed by God's will, every child was brought to this world for a reason," the message on the home page reads. "So being every child should have the right to fight for their life, Achieve the Dream is dedicated to helping children with Leukemia have the chance to beat their cancer and live a normal life."
Donations to the "Achieve the Dream" Foundation came in the form of cash and checks directly deposited to her foundation, as well as gift cards, and in-kind donations to sell for fund-raising, Medina said.