A boating trip on the waters of capetown ended in shock for the couple.
Ralph Mothes and Paloma Werner who were in the boat  had odd expression on their face once they returned from the sea. They added," we were on the boat when a whale jumped on us. Luckily it didnt damage our boat. Once it returned back to the sea we started engine and came back to the shore"
Here is the picture of the incident.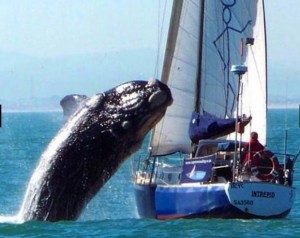 After the incident: