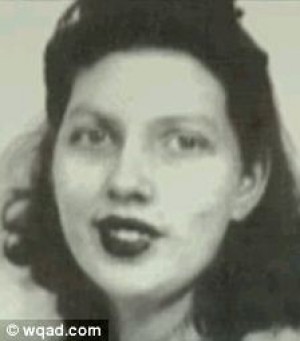 That is exactly what the Florida police are saying. The children of the women had already held memorial service believing that their mother died. Now they get the news that she is still alive.
Ask Grace Kivisto. "I'm in shock," the Galesburg, Ill., woman told local TV station WQAD after hearing the astonishing news from a detective last week.
Back in 1970, Kivisto's mother, Lula Cora Hood, disappeared amid a family feud. Hood, who had 14 kids, suffered from mental health problems and had split several times before, but always returned eventually.
This time, however, she didn't come back. "We never heard a thing," said Kivisto.
Fast forward more than a quarter century to 1996, when police called the family to let them know that human remains, believed to be Hood's, had been found in a Galesburg brickyard. The family buried the remains.
Fast forward again to 2009. By this time, DNA technology had greatly improved. So the family gave DNA samples to investigators, in order to confirm that the 1996 remains were indeed a match.
Last week, they got the results: The remains weren't Hood. "We were back to square one," said Kivisto.
But the story doesn't end there. The DNA results prompted police to reopen their investigation into Hood's disappearance. Using her name and date of birth, it didn't take them long to find a match, to an 84-year-old woman now living in Florida. They're now convinced that the woman is Hood.
It's not clear whether Hood has been contacted by police, or by her family, and what her response will be. But Kivisto is eager to reunite. "I'm going to see her as soon as I can," she said. "I can't believe it!"
As for those remains found in the Galesburg brickyard, police are once again faced with a mystery.