Adobe Systems Inc., has called for the death of Flash for mobile devices. Adobe is pulling Flash software for Web video and games from the browsers of mobile devices.
This is really a game changing announcement. This was essentially why mobile device consumers preferred an Android over iOS. This also makes Apple the perfect choice. As they banned flash from working in their iPhone and iPad as they considered it too much waste of resources.
"I wouldn't say we lost to Apple. I'd say we listened to customers," Adobe's chief financial officer, Mark Garrett, said in an interview at the company's meeting with analysts in New York.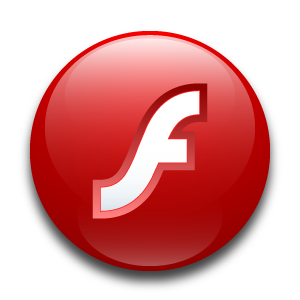 The popularity of Apple's mobile devices and its steadfast opposition to Flash has pushed into the public eye what has been a largely technical conversation about the behind-the-scenes workings of Web displays and apps.
In April 2010, Apple founder Steve Jobs wrote a lengthy diatribe criticizing Flash for being too buggy, battery-draining and PC-focused to work on the iPhone and the iPad. It was an explanation of the company's long-standing ban of the technology from its mobile operating systems.
"Flash was created during the PC era —for PCs and mice. Flash is a successful business for Adobe, and we can understand why they want to push it beyond PCs. But the mobile era is about low power devices, touch interfaces and open web standards — all areas where Flash falls short," Jobs wrote in his essay.
In a blog post Wednesday, an Adobe vice president, Danny Winokur, said that Adobe will increase investment in HTML5, the latest version of the programming standard that websites are built on.
"HTML5 is now universally supported on major mobile devices, in some cases exclusively," Winokur said in the blog post. "This makes HTML5 the best solution for creating and deploying content in the browser across mobile platforms."
Less than two months ago, Winokur, who serves as vice president and general manager of interactive development, told The Associated Press that Adobe was equally focused on both Flash and HTML5. But even with Wednesday's retreat, Adobe stressed that the technology is not going away, and that it'll continue to be available on PCs and on mobile apps.
As part of its business realignment, Adobe said Tuesday that it is laying off 750 workers, or about 7 percent of its work force. The San Jose, Calif.-based company wouldn't break out how many of the job cuts, if any, are related to Flash.
Adobe's stock fell $2.34, or 7.7 percent, to close Wednesday at $28.08 as investors seemed to focus on the Adobe's lowered revenue forecast for 2012 as a result of the business model shift.