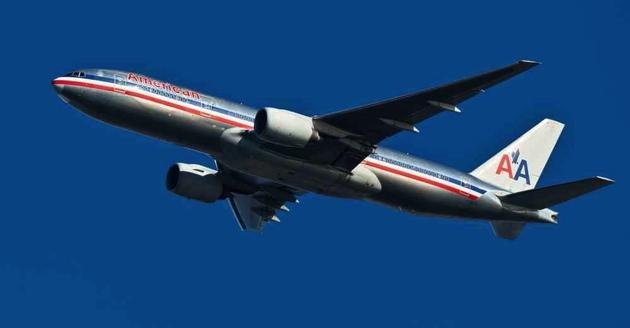 Please make sure your seat belts are buckled, put your trays in the upright position, and make sure all electronic devices are powered off. Unless, of course, you're the pilot: American Airlines has won approval from the FAA to jettison hefty in-flight reference manuals for Apple iPads.
Though iPads are more expensive than the 35-pound reference books they're replacing, the move is expected to save American Airlines over $1.2 million a year. The reason? The iPads are far lighter, and as such, will save the company on one of its largest expenses: fuel. And yes, the new iPads are approved to be used during "all phases of flight." So even while you can't use your iPad, your pilot may be using his to remind you how important it is that you have yours turned off.
Flights will start being equipped with iPads later this month on the airline's 777 fleet, with all American Airlines planes having the devices by 2013. The company hopes to also win approval to equip flight attendants with the devices to help with in-cabin service and information.