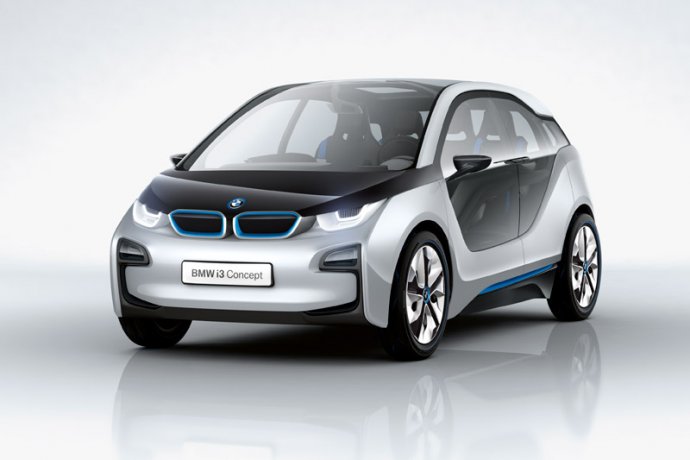 BMW i3 is all set to be launched. The i3 will be the first all-electric car to hit the road.
To start with i3 will have a massive price tag with it. Now comes the question if BMW is making a costly gamble here or just in tune with public mood? BMW is looking forward to make some change in the market of electric cars as other electric car manufacturers are having a tough time trying to sell electric cars.
Coming to the BMW i3 itself, so how good is this car? Being the first all-electric luxury car the BMW i3 will be unveiled on Monday. The i3 electric hatchback will be launched in glittering events in London, New York and Beijing.
So, BMW is serious about i3. BMW is trying to make a break-through in the electric car market.
"We're at the dawn of this electric era," sales chief Ian Robertson said during a test drive outside Munich on July 15.
Coming after an estimated $2.7 billion investment programme, the i3 launch is a milestone for the world's biggest luxury carmaker as well as the electric car fraternity.
"This is a significant move for BMW," said Lincoln Merrihew, vice president of transportation at market researchers Millward Brown Digital. "They're launching a new brand in a new segment with new vehicles … And they're going all in."
BMW insists the i3's 160-kilometer range is enough for drivers based in urban or suburban areas. The car recharges in less than an hour at special stations and up to eight hours from a wall socket at home.
The i3 accelerates from 0 to 100 km per hour in seven seconds – only 1.5 seconds more than a Porsche Cayman – so has plenty of performance to satisfy core customers.