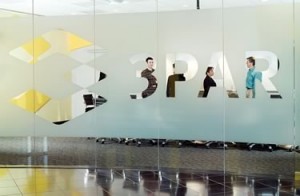 After HP group of companies continuous mission of acquiring the other companies, Dell has now step into HP shoes by officially confirming  to buy 3 PAR for a sum of $1.15 billion.
Under the terms of agreement, Dell will pay $18 for each outstanding common share of 3PAR in cash, an 86.5% premium to the price end of trading on Friday. 3PAR's share price has shot up since and is currently near the offer price.
The terms of the agreement were approved by the Board of Directors of both companies. Dell expects the deal to close by the end of fiscal 2010 and to be accretive to non-GAAP earnings by fiscal 2012.
Founded in 1999, 3PAR evolved as the leading provider of systems and software for data storage and information management. 3PAR pioneered in the creation of "thin provisioning", a mechanism that applies to large-scale centralized computer disk storage systems, Storage Area Networks (SANs) and storage virtualization systems. Thin provisioning allows space to be easily allocated to servers, as and when required.
Dell intends to integrate 3PAR's storage solutions into its innovative storage portfolio to offer targeted solutions for every storage vertical.
3PAR's storage product arrays are expected to meet Dell's target of providing efficient data management solutions, thereby reducing costs and streamlining workloads.
3PAR's virtualized and utility storage platform simplifies the information technology (IT) needs of any organization. The storage system is flexible enough to meet the requirements of rapidly changing data centers and is expected to lower the total cost of ownership by 50%.
The acquisition seems to be in line with Dell's growth strategy for the enterprise business, mentioned at its Analyst Day.
Over the past month, Dell acquired two companies – Ocarina Networks and Scalent Technology. The acquisitions were intended to beef up Dell's enterprise solutions portfolio.
We are encouraged by Dell's attempt to shift its focus from PC and server roots to become a data-center vendor with a broad scope. However, soft demand from the Consumer segment, high debt level and stiff competition in the computing and emerging cloud computing space are concerns.
Dell currently has a short-term 'Hold' rating, which equates to a Zacks #3 Rank.
Source: dailymarkets.com