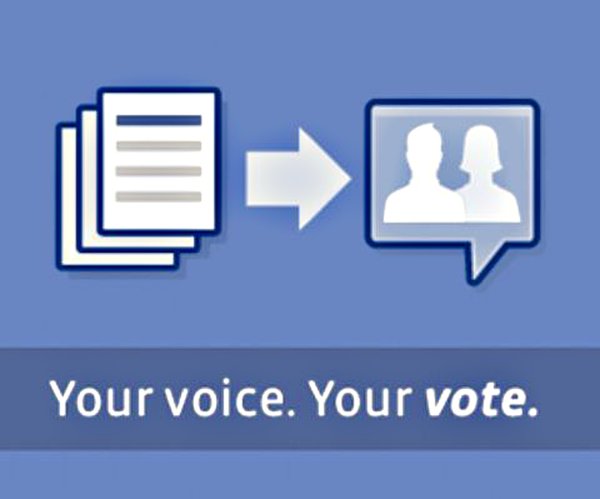 The landmark Facebook election to choose the best privacy policy for it's users has gone bust. Only 0.00038% of users have voted. Facebook said that only if atleast 30% votes, Facebook would go as per the user's choice or Facebook itself will decide which is best for it's users.
The online poll to determine which Facebook policies will be put into place on the social network closed this morning after one week of voting — and a serious lack of user interest.
Out of 900 million users, a mere 342,632 voted on which privacy policy would govern the site.
That's roughly 1 in every 2,600 users — or 0.00038% of Facebook.
Facebook's call to action last Friday asked users to read and vote on which Statement of Rights and Responsibilities and Data Use Policy they preferred to use.
So why did Facebook users not vote for which privacy statement they preferred? Perhaps they didn't see the link to vote on their Facebook pages (it was located on the left side tool bar next to their news feeds). Or, maybe, as a couple of Mashable readers commented, both options seemed too similar.
Facebook said that if the poll didn't receive at least 30% of users' votes, the company would make the decision of which privacy policy to use on its own.
That means 230 million people would have had to vote during the eight-day window the poll was open.
What do you think of this low voter turnout? Do most Facebook users simply not care about privacy? Tell us in the comments.