Scientists who are observing animals across the world have noted a strange trend of animals migrating north. But now they are just moving much faster then they were a decade ago.
About 2,000 species examined are moving away from the equator at an average rate of more than 15 feet per day, about a mile per year, according to new research published Thursday in the journal Science which analyzed previous studies. Species are also moving up mountains to escape the heat, but more slowly, averaging about 4 feet a year.
The species — mostly from the Northern Hemisphere and including plants — moved in fits and starts, but over several decades it averages to about 8 inches an hour away from the equator.
"The speed is an important issue," said study main author Chris Thomas of the University of York. "It is faster than we thought."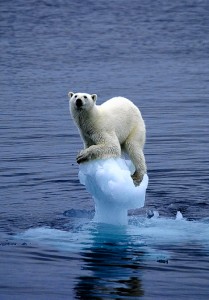 Included in the analysis was a 2003 study that found species moving north at a rate of just more than a third of a mile per year and up at a rate of 2 feet a year. Camille Parmesan of the University of Texas, who conducted that study, said the new research makes sense because her data ended around the late 1990s and the 2000s were far hotter.
For Thomas, this is something he notices every time he returns to his childhood home in southern England. The 51-year-old biologist didn't see the egret, a rather warm climate bird, in the Cuckmere Valley while growing up. But now, he said, "All the ditches have little egrets. It was just a bizarre sight."
Thomas plotted the movement of the species and compared it to how much they would move based on temperature changes. It was a near perfect match, showing that temperature changes explain what's happening to the critters and plants, Thomas said. The match wasn't quite as exact with the movement up mountains and Thomas thinks that's because species went north instead or they were blocked from going up.
"It's already affected the entire planet's wildlife," Thomas said in a phone interview. "It's not a matter that might happen in the lifetime of our children and our grandchildren. If you look in your garden you can see the effects of climate change already."