Google has officially unveiled the details and pricing information about its landmark Nexus 7 tablet PC in Google I/O conference in San Fransisco.
To start off, the specs of the tablet PC were leaked even before the launch and so were the pricing info. So, basically Google just went on record and confirmed all the rumors.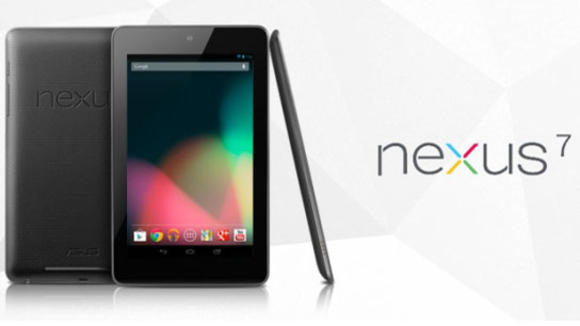 Here's a quick look at the basic features of Google's Nexus 7.
Size and weight
Built by Asus, Google Nexus 7 measures 198.5x120x10.45mm and weighs mere 340 gram.
Screen
Nexus 7 tablet sports a 7-inch screen with HD display and has a resolution of 1280×800 pixels. The screen also has a back-lit IPS display and is covered by a Corning glass for protection.
Processor
Nexus 7 is powered by Nvidia Tegra 3 quad-core processor coupled with 1GB RAM and a 12-core GPU which promises better graphics while gaming. Talking of gaming, the tablet also has gyroscope, accelerometer and Magnetometer.
Operating system
Nexus 7 tablet will run on Android 4.1 operating system (OS) dubbed Jelly Bean which features a smarter keyboard, Gesture Mode, improved search, voice search, easy photo-sharing etc.
Camera
This is among the biggest disappointments of Google Nexus 7. The tablet will not sport any rear camera. Though the tablet will have a 1.2MP front-facing camera for video calling, the rear cam has been left out. Considering the fact that camera could be the decisive factor in the tablet war, Google seems to have strangely missed out on this front.
Battery and storage
Google Nexus 7 boats of a 4325 mAh battery which promises up to 8 hours of active use. Also, the Google's new tablet will come in just two small storage variants: the 8 GB model and the 16 GB model.
Connectivity
As for the connectivity, the tablet will support Wi-Fi, Bluetooth, USB, MicroUSB, microphone, NFC (Android Beam) and GPS.
Applications and the rest
The Nexus 7 tablet will obviously come preloaded with Google Apps — like Gmail, Chrome, Google+ and YouTube. The user can access Google Play (that has over 6,00,000 apps) to download whatever he wants.
For music lovers, Google tablet will also feature Music Manager through which users can import entire iTunes music library (up to 20,000 songs) to the user's Google Play account. Once the desired songs and music are available on Nexus 7, the user can listen to the same on the web or any other Android-compatible phone or tablet.
Pricing
Google has said it will start shipping Nexus 7 by mid July, but users from US, Canada and Australia can book the tablet on Google Play from Wednesday itself. The 8GB version will cost $199 and 16GB model will cost $249.
Still going the digg the internet after reading this elaborate article? We missed just one one detail. The video of the announcement, well, here it is: