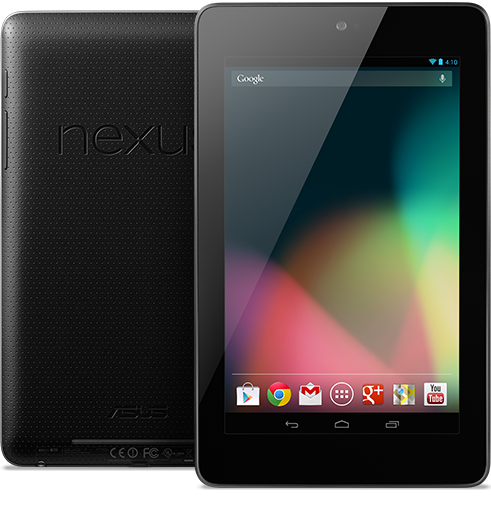 Rumors are rift suggesting that Google and Ausus are working on a $100 tablet.
Now, this would be a major break-through. After the successful launch of Nexus 7 which was priced at $199, Google thinks it time to make tablet PC even more affordable, they want to give it for as low as $100.
Guess what? This new tablet PC could be out by Christmas!
According to Digitimes, a source that seems to be right as much as it's wrong, Google and Asus are working on a $100 Nexus tablet. The new Nexus will reportedly be ready in time for Christmas, the most magical time of the year (at least in sales numbers). The rumor comes from unnamed sources invloved in Asus' supply chain. Apparently the tech giants are working on slimming down the Nexus 7 and offering it in two different variations: one running for an extremely budget-friendly $100 and the other staying at the $200 price point.
The current Nexus 7 managed to keep the price low without cutting too many corners. The only drawbacks — depending on how you look at them — are its lack of 3G connectivity and scratch-resistant Corning glass in place of the Gorilla brand. The mini-tablet still managed to pack in 1 GB of RAM, a quad-core Tegra 3 processor, NFC, GPS, microphone, and a front-facing camera. Asus wrapped all that up in a tight, 7-inch package and it was sold for a steal at $200.
This new, thinner Nexus would no doubt be an attempt to solidify Asus and Google's place as the go-to budget tablet makers even if the much-anticipated iPad Mini makes an appearance near the end of the year. If Google could pull it off, the cheaper tablet would definitely end up in a lot of stockings over the holidays. The low price of $100 would definitely appeal to impulse buyers, much like the Touchpad's fire sale.
Unfortunately, it doesn't seem likely this rumor will end up being anything but smoke and mirrors. We all know what happened with the $200 Surface tablet rumor… It didn't come true. The truth is that Google would be losing a whole lot of money if it sold a tablet at $100 without dropping the specs to the point of embarrassment. It doesn't matter how advanced the Jelly Bean software is, even Project Butter can't save sub-par hardware. If Apple is good at any one thing, it's delivering a smooth user experience and Google knows it needs to bring its A game in that department as well.
So, Google is heading in the right direction, trying to make tablet PC accessible for all unlike Apple which is available to you only if you have a ultra-deep pocket.