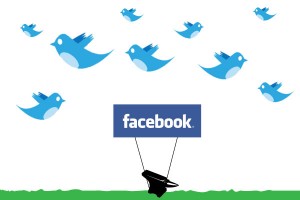 Twitter and Facebook the place where bloggers, users hang out was  hacked by hackers for atleast 2 hours this thursday.
Both the Networking sites have not only the users but celebrities , president,sportsperson and many more  Powerful person in the world along with the users.
The hacking was called DOS Denial of service. Though they successfully disrupted the service for few hours, this type of attack wont benefit the hackers in financial way, the experts adds here.
"Attacks such as this are malicious efforts orchestrated to disrupt and make unavailable services such as online banks, credit card payment gateways, and in this case, Twitter for intended customers or users," said Twitter co-founder Biz Stone on the company's blog.
The purpose of the attack is unknown but the nearest guess is that, the hackers would have wanted to stop the service for few hours for fun . Or the next possibility can be to show the world how they can tap the biggest site online.
The services resumed in twitter by posting a blog post . Face Book on the other hand reported the crash but said the site was still online.
"No user data was at risk and we have restored full access to the site for most users," spokeswoman Brandee Barker told the AFP news agency.
"We're continuing to monitor the situation to ensure that users have the fast and reliable experience they've come to expect from Facebook."
This incident shows us that the hackers can really destroy any type of website.