A new virus has been emerged in the name of  Here you have email and its continuous to spread globally.
How does it look like?
If you view the image you can surely judge about the virus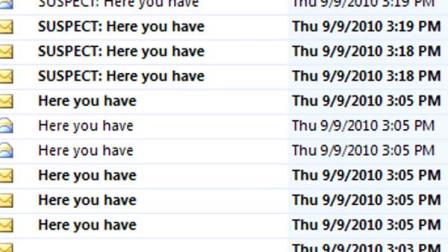 How it Works?

The email has the subject line 'Here you have.' In the body of the email, it reads, "Hello: This is The Document I told you about, you can find it here" and contains a reference to a document and a link to what appears to be a PDF. IT departments are advising users not to open the email or click on the link, but to delete the message.
If you click on the link, the virus replicates and sends itself out using your name and contact list.
According to ABCLocal.go, the attack has been spread to the top companies including Disney, Coca cola, Adobe, DOW and others.
Be aware of this virus, dont click it out if you receive it.
Secure your privacy online.