Google's open-source communities seems to indicate that the Google is planning on utilizing Intel's new ultra-fast processor Ivy Bridge for it Chrome OS. Looks like they will be needing all the power they could get.
It looks like Google will fulfill its promise of faster Chromebooks by using Intel's Sandy Bridge and imminent Ivy Bridge processors, a big step up from the current Atom-based products.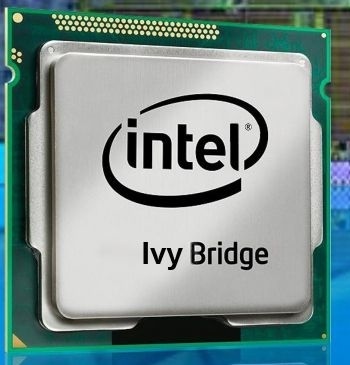 Chromebooks run Google's Chrome OS, a browser-based operating system that runs only Web applications. But under the covers, handling the hardware itself, is the Linux operating system. Google's plans can be divined from an even lower-level open-source project called Coreboot that handles the earliest stages of firing up a computer.
To work, Coreboot needs to know how to talk to a computer's hardware, and yesterday, Michael Larabel of Phoronix spotted a big Google contribution to Coreboot. That contribution lets Coreboot handle Cougar Point and Panther Point, the Intel chipsets that accompany Sandy Bridge and Ivy Bridge, respectively, to handle some communication chores.
One of the Coreboot programmers working at Google is Stefan Reinauer, who worked on the project since the 1990s when it was called LinuxBIOS. Google has sponsorted LinuxBIOS in the past.
"Google's ChromeOS can be booted super fast and safely using coreboot. This adds the ChromeOS-specific code that is required by all ChromeBooks to do this," said Google programmer and longtime Coreboot contributor Stefan Reinauer in a comment accompanying the software adding ChromeOS support.
Reinauer also added Coreboot support for Turbo Boost, which lets Intel processors run fast when temperature and power conditions permit.
Google didn't immediately respond to a request for comment.
But it's hard to see Google putting this much work into a project if it didn't expect to do something real with it.