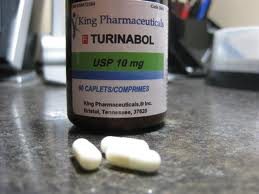 Pfizer agreed on Tuesday to buy King Pharmaceuticals, a maker of pain medications, for $3.6 billion in cash, in the drug maker's first major deal since its blockbuster purchase of Wyeth last year.
Under the terms of the agreement, Pfizer will begin a tender offer in which it will pay $14.25 a share in cash, a 40 percent premium to King's Monday closing stock price.
Through the deal, Pfizer expects to increase its exposure to the pain medication market, a business that is expected to grow as the population ages. King focuses on making pain drugs that have mechanisms designed to prevent abuse.
Beyond pain drugs like like Skelaxin and Embeda, King also makes the EpiPen emergency drug injector and several veterinary drugs.
"We are highly impressed by King's innovative products and technology in the pain relief disease area, as well as by its success in advancing promising compounds in its pipeline," Jeffrey Kindler, Pfizer's chief executive, said in a statement.
"The combination of our respective portfolios in this area of unmet medical need is highly complementary and will allow us to offer a fuller spectrum of treatments for patients across the globe who are in need of pain relief and management."
King itself is no stranger to deal-making: it pursued a months-long hostile bid for Alpharma in 2008, eventually raising its offer to $1.5 billion from $1.4 billion to seal the merger.
Pfizer was advised by JPMorgan Chase and the law firm Cadwalader, Wickersham & Taft. King was advised by Credit Suisse and the law firm Covington & Burling.