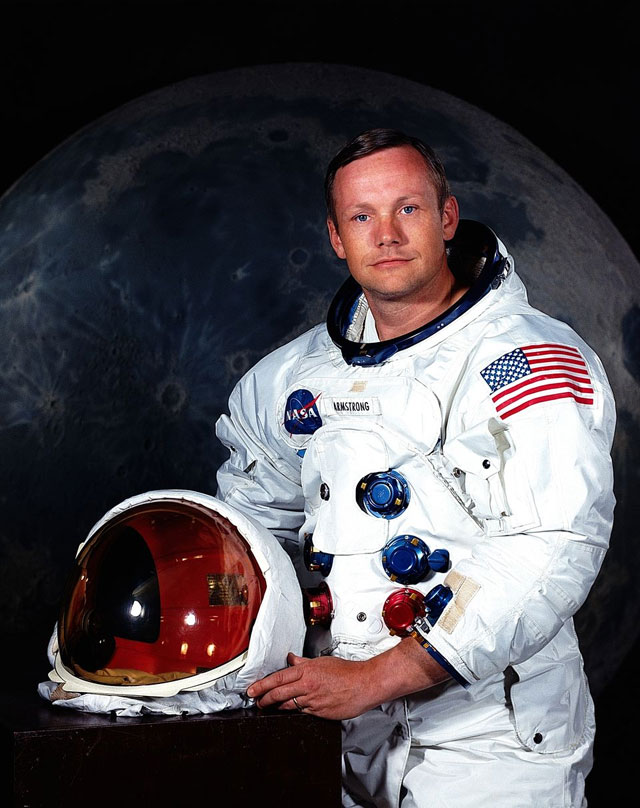 Neil Armstrong the first man to walk on the Moon, who took the giant leap for mankind has died. He was 82.
The legendary astronaut was reportedly recovering from heart surgery.
Armstrong became the focus of the entire planet on July 20, 1969, when his Apollo 11 spacecraft reached the moon and he took the first steps on its surface, calling it "one giant leap for mankind."
He and Edwin "Buzz" Aldrin then spent approximately three hours planting the American flag, taking photographs and collecting samples, with the images beamed back to a transfixed global television audience.
Armstrong's family released a statement saying, "For those who may ask what they can do to honor Neil, we have a simple request."
"Honor his example of service, accomplishment and modesty, and the next time you walk outside on a clear night and see the moon smiling down at you, think of Neil Armstrong and give him a wink."
Aldrin also released a statement which reads, "I am very saddened to learn of the passing of Neil Armstrong today. Neil and I trained together as technical partners but were also good friends who will always be connected through our participation in the mission of Apollo 11."
"Whenever I look at the moon it reminds me of the moment over four decades ago when I realized that even though we were farther away from earth than two humans had ever been, we were not alone."
Aldrin added, "Virtually the entire world took that memorable journey with us. I know I am joined by millions of others in mourning the passing of a true American hero and the best pilot I ever knew. My friend Neil took the small step but giant leap that changed the world and will forever be remembered as a landmark moment in human history."
First Moon Landing 1969
Rest in peace Neil Armstrong, your name has been registered in mankind forever!