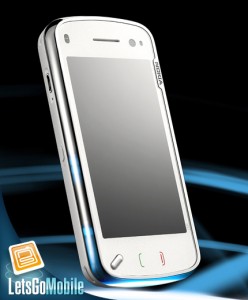 The anticipation and wait for Nokia N series is over. Cause here comes Nokia N97 with a bang and full of best features and upgrades.The latest buzz of Nokia N 97  is awesome supporting 48 GB of storage with 32 GB of on-board memory. The additional 16 GB is the microSD Card which expands  for best use of music, media and more.
The official price of the phone is about Rs.36,119. The best part in this phone is the support it provides for Ovi applications.The N97 is the flagship N-Series handset from the Finnish manufacturer and packs in a lot of features.
Now here is the main part for fun lovers, you can play music continuously for 1.5 days without break. Chee, this is interesting and tempting. The camera is also upgraded with 5-Megapixel camera with high-quality Carl Zeiss optics,16:9 and DVD quality video capture. In additional image sharing is possible through WLAN and HSDPA.
The sale is available in major cities near you and has been expanded to other parts of the country.