Nokia is planning to make a very strong come back in the world of smartphones this year. With its new friend Microsoft, the Nokia – Microsoft deal has already created buzz in the market naming  itself  "IPhone Killer"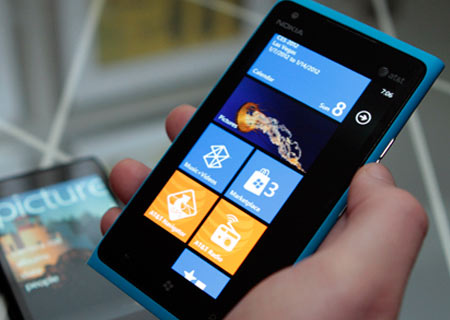 Earlier this year, Nokia and Microsoft signed a deal to work in the field of Smartphone, the deal will help Nokia to sell a massive 37 million windows phone.
Just when everybody thought Nokia has lost the race with its arch rival Apple. Nokia has bounced back very stronger reminding us  'We are still here. Connecting People 

'
As per the Nokia- Microsoft deal, Nokia's new product will have Windows Phone 7 as the primary operating system.
Microsoft CEO Steve Ballmer, Nokia CEO Stephen Elop, and AT&T Mobility CEO Ralph de la Vega took the stage together at CES on Monday to introduce and tease the 900 for the crowd.
Already putting in a good word for Nokia, de la Vega said that with the Lumia 900, "Nokia will be back in the U.S. in a very big way."
Some analysts believe Windows Phone will be the ticket to help Nokia grab and hold a firm third place in the global smartphone arena, behind Apple and Android.
Nokia has seen its global smartphone market share plummet from 33 percent to just 14 percent over the last year.
But in a report out last Thursday, Credit Suisse analyst Kulbinder Garcha predicted that the company will be able to maintain a solid 13 percent share over the long term courtesy of its partnership with Microsoft.
With Nokia returning with a bang, if every thing goes well, mobile lovers are all set for a big big treat.