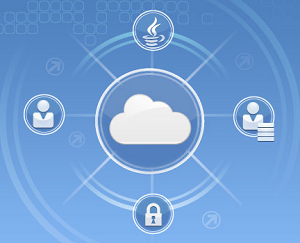 Oracle has always given more money and resource to takeovers, acquisitions. Maybe it was their way of eating into the market. But Oracle CEO Larry Ellison said focus on promoting it's Cloud computing products is the future.
The billionaire, who boosted Oracle revenue dramatically over the past decade through a series of purchases, said, however, he would not rule out a big deal "down the road".
"We're not focused on any large acquisitions. We think the organic growth opportunity is in the cloud," he said in an interview on CNBC prior to making a keynote speech at his company's annual users conference in San Francisco.
This statement is coming from the guy who believed cloud computing as "complete gibberish". He said this in a 2008 tirade after a Wall Street analyst asked him to comment on the trend. He described it as a fad, comparing the computer industry to the fashion world.
But Oracle subsequently introduced its own offerings in the rapidly growing area and also acquired several firms selling Internet-based software as its corporate customers embraced younger cloud rivals including Salesforce.com Inc, Amazon.com Inc and Google Inc.
Oracle unveiled new cloud products at this week's users conference including an updated version of its top-selling corporate database along with high-end computers designed for the cloud. Oracle estimates some 50,000 corporate executives and technology workers are attending the conference.
Oracle, which has nearly 120,000 employees, intends to market the new cloud products to existing customers, many of whom use web-based offerings from rivals such as Salesforce and Amazon.
Oracle's strategy is to become a one-stop shop for cloud-computing products, offering operating systems, databases, computer programs as well as computing infrastructure over the web, said Rebecca Wettemann, an analyst with Nucleus Research.
"They are saying 'Amazon will give you part of it. Salesforce will give you part of it, but we are the ones who will give you the whole thing,'" Wettemann said.
In a rare, wide-ranging interview, the founder of Oracle who has led the company for over three decades, declined to say whether the board has chosen his successor.
Investors widely expect the 68-year-old Ellison to hand the company over to one of two corporate presidents: Safra Catz, a former investment banker who serves as chief financial officer, or Mark Hurd, the former CEO of Hewlett-Packard Co.
He told CNBC that there were "a lot of people" who could take his place at Oracle.