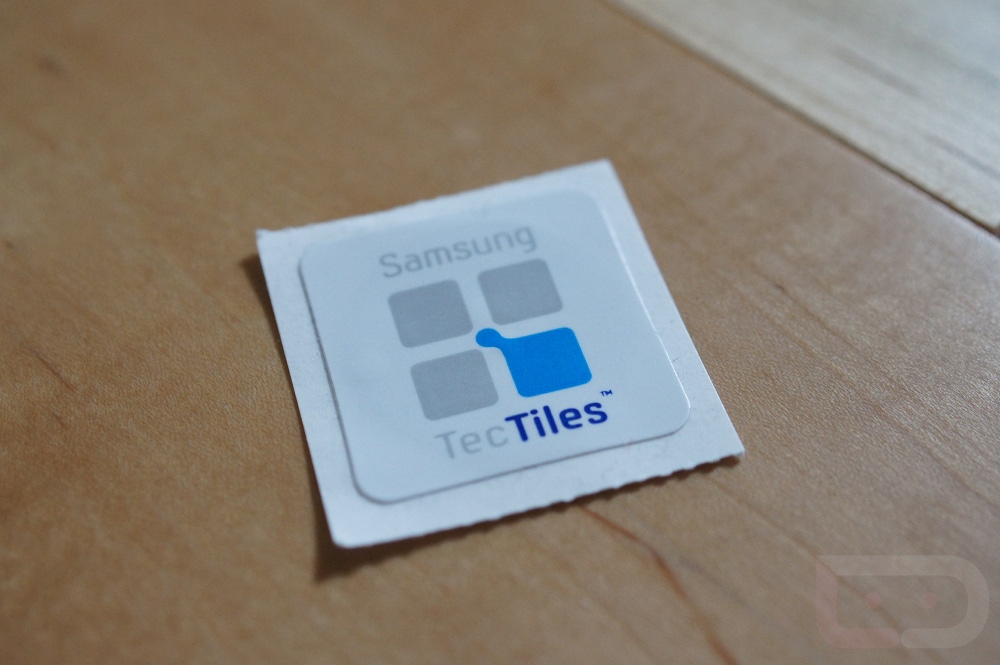 NFC (Near Field Communication) has been gaining a lot of  momentum lately, Samsung too which had already used this technology in it's mobiles has come up with a rather sinister plan to further propel NFC's growth.
Samsung TecTiles will be offering packs of branded NFC stickers which will be fixed at retail outlets. These NFC stickers can be programmed with useful actions such as a Foursquare check-in at your shop.
Hmmm, these were the dreams of Bluetooth. But what Bluetooth failed to accomplish NFC has succeeded.
These TecTiles can be stuck on any adhesive friendly surface and can be programmed to do a lot of cool stuffs. Think about it, you got a meeting room in your office, once someone enters it, their phones will automatically go to silent mode.
The possibilities seems endless

As you might imagine, there's an app to manage each individual TecTile's settings that will be made available after an initial pairing.
And, according to one of the company's reps, each unlocked sticker can be programmed up to 100,000 times, a high enough ceiling that should get you plenty of mileage, glue willing. Naturally, there's a limit to this initial rollout's NFC-love and that's where things could get pricey, given that each TecTile can currently carry only one function at a time.
Plans are underway, however, to expand beyond this limitation by enabling multi-functions in future iterations of the tacky tech — whenever version 2.0 touches down. For now, though, you'll have to make frugal use of the stickers, considering they'll be marked at $15 for a pack of five.