This is exactly what a Lenovo executive is claiming. Speaking to the Guardian on Friday, the director of consumer products and pricing for Lenovo Western Europe, Andrew Barrow, said he believes that of the million 7-inch Galaxy Tabs shipped by Samsung last year, the Korean company sold a mere 20,000.
This is a surprisingly a very low turn-out. But there has been no official news from Samsung yet on its tablet's sales figures. If this is true it could only mean that Apple is the only company experiencing success in the tablet arena. Recently HP announced to discontinue its TouchPad and slash prices as it faced extremely low sales and resellers where grumbling about its stock taking too much space.
The Guardian said that it had contacted Samsung about the Lenovo executive's claim but had not yet received a reply.
Although Samsung has said in the past that it shipped a million (to stores) of the 7-inch devices in 2010, the company has never revealed detailed sales information. However, in an earnings call at the beginning of 2011, it confessed that it had shipped many more tablets than had actually been sold through to consumers.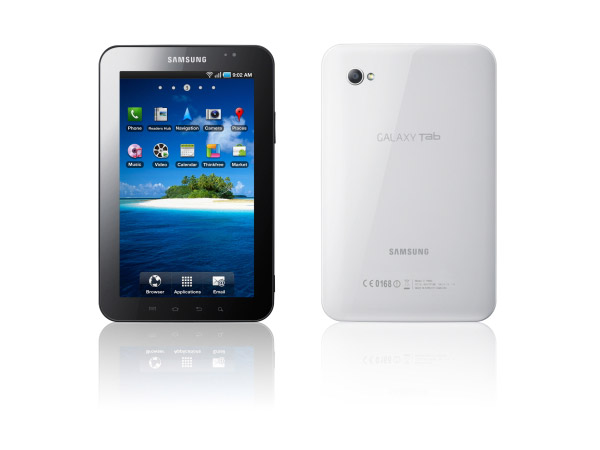 The Guardian article makes no mention of Barrow's source, so it would be right to be wary of the accuracy of the executive's claim. On top of that, Lenovo happened to announce the launch of a new Android tablet on Thursday. Shown off at the IFA tech show in Berlin, Lenovo's IdeaPad K1 will appear in stores in a couple of weeks time, with a price tag of £349 ($565).
Looking at Barrow's claim, Quocirca mobile analyst Rob Bamforth said, "It's certainly plausible that sales into the channel are going to be significantly higher than sales out. The question is by how much, and that does sound like an awful lot."
He added, "When you walk the streets and take the train you see iPads. Certainly the [Android] figures will be relatively poor. Whether they're that poor, I don't know."
Bamforth said that if so few had been sold, you'd normally expect to hear about it from resellers. "…if it was that bad three or six months in, you'd expect grumblings from various channel partners and I haven't seen significant grumblings," he said.
That's exactly what happened with Hewlett-Packard's TouchPad last month when word surfaced that the electronics retailer Best Buy were unhappy with the slow-selling devices taking up space in its stockrooms.
So Samsung has said it didn't shift so many of those early devices last year – but only 20,000? Since then, it has brought more tablets onto the market, including the Galaxy Tab 10.1 and, just this week, the Galaxy Tab 7.7.
Whatever the case with Samsung's sales, it's clear to see that as the tablet market becomes ever more crowded, all the manufacturers are going to have an increasingly hard time trying to shift them. It's a pretty safe bet that the HP's TouchPad won't be the only one to fall by the wayside in the coming months.