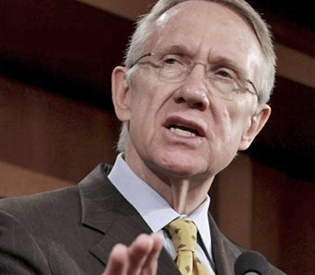 After the major Blackout of the internet on Jan 18th it seems people are in the government are finally willing to hear us.
Senate Majority Leader Harry Reid's office just released a statement explaining that Protect IP Act (PIPA), a contentious, heavily-lobbied bill that was supposed to be debated and voted on in the coming days, has been postponed:
"In light of recent events, I have decided to postpone Tuesday's vote on the PROTECT I.P. Act.

"There is no reason that the legitimate issues raised by many about this bill cannot be resolved. Counterfeiting and piracy cost the American economy billions of dollars and thousands of jobs each year, with the movie industry alone supporting over 2.2 million jobs. We must take action to stop these illegal practices. We live in a country where people rightfully expect to be fairly compensated for a day's work, whether that person is a miner in the high desert of Nevada, an independent band in New York City, or a union worker on the back lots of a California movie studio.

"I admire the work that Chairman Leahy has put into this bill. I encourage him to continue engaging with all stakeholders to forge a balance between protecting Americans' intellectual property, and maintaining openness and innovation on the internet. We made good progress through the discussions we've held in recent days, and I am optimistic that we can reach a compromise in the coming weeks."
PIPA had been losing momentum in recent days. Reid said earlier this week that he would not whip Democratic votes for the bill. At least 14 Republicans announced their opposition to the bill, and Sen. Mitch McConnell called for a postponement. At last night's presidential debate, all four GOP candidates denounced the Protect IP Act.