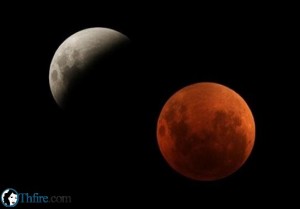 Come on people, what makes you believe this absolute rumor. Yes, it is a rumor spread through Email  to gain concentration on unwanted issue.
So how the story of Two Moons 2010 begin?
In the year 2003, Mars came very close to Earth, that in resemblance looked like a moon but its a planet. So on August 27, 2003  people did witness this 2 moon phenomena concept which is actually not 2 moons but one is our moon and the other in question is Mars.
Since then people are seem to being attracted by this concept and have reportedly hoped that the same scenario will happen on every August 27, but it didnt.
According to scientist, Mars will never come closer to Earth till 2018. Got it!
Its just like the other craps of  planet X or Nibiru.