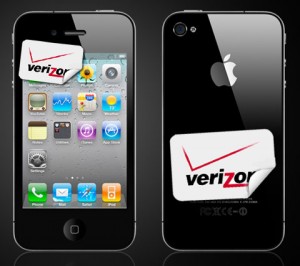 Rub your hands cause Verizon is all set to announce the inclusion of iphone in its network today in New York starting 11 am ET.
Entertainment at your door, Verizon customers!  I believe some of you are already waiting for the event to occur. so do i

We can expect the announcement starting 11 am ET  on Jan 11,2011. So be Alert folks!
How to follow the announcement live?
We have several websites on the core to follow the main event, some of them are Engadget, Technologizer, ZDNet, CNET, and SlashGear .
Let me tell you what other bloggers rumor  about, as reported via nytimes,
An unnamed source, said the Verizon iPhone will be available with with the mobile carrier's "existing wireless service price plans," which include all-you-can-eat data options. In comparison, AT&T puts a cap on data usage for new iPhone customers.
One of the more interesting rumors comes from John Paczkowski at All Things D, who believes Steven P. Jobs, Apple's chief executive, could be in attendance for the Tuesday announcement. Mr. Paczkowski said he got this information from a person "in a position to know."
John Gruber, author of the Daring Fireball blog, doesn't believe Mr. Jobs will make it to the event but that Apple will instead send Phil Schiller or Greg Joswiak, both senior executives at the company.