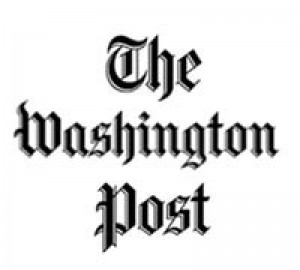 The Washington Post said their website was hacked on Thursday. A Syrian group that supports President Bashar Assad has claimed responsibility for the attack.
The website was hacked and was down for about 30 minutes according to a statement by Washington Post Managing Editor Gracia-Ruiz. When the website was hacked it redirected visitors to the website of the Syrian Electronic Army.
Garcia-Ruiz said the hacking incident came a few days after a phishing attack which tried to obtain password information. As a result of the attack, purportedly orchestrated by the SEA, a personal email account of one of the newspaper's staff writers was used to send out an SEA message, he said.
Garcia-Ruiz said the SEA claimed in a Twitter message that it gained access to parts of the newspaper's website by hacking one of its business partners, Outbrain, an Internet company that alerts readers of blogs and media sites to recommended links targeted to their specific interests.
Outbrain tweeted on Thursday that its website was shut down as a result of a cyberattack.
The Post said it has "taken defensive measures," which include the removal of the module affected by the hacking. The company said it doesn't believe there are any other issues affecting the website.
Washington Post Co. shares fell $11.53, or 2 percent, to $572.20 following the hacking attack.