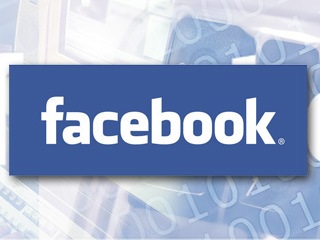 Why did facebook changed its design? Is perhaps the question among millions who are irritated with Facebook's sudden change.
Early this Tuesday, Facebook  has changed most of its look by adding new features such as top stories and  ticker.
According to the Facebook blog , "News Feed will act more like your own personal newspaper. You won't have to worry about missing important stuff."
With regard to Ticker, facebook blog adds, "News Feed often has a time lag … Until now, there hasn't been an easy way to see and chat with your friends about photos, articles, and other things they're posting in real-time." It's a clear nod to Twitter's feed, but Facebook allows you to hover over ticker updates and respond instantly.
I reckon, the changes is a desperate measure from Facebook to keep its hold on users  over Google+ which has been officially declared open this Tuesday.
Facebook new designs receives Negative reactions
As soon as Facebook changed its design, the only thing Facebook received was Negative comments in its official blog.
I am posting few of the comments as seen in the Facebook blog.
Facebook user Brandi Genest Weeks says,
Lame. Quite frankly I don't want Facebook deciding who is most important in my life. I want my news feed to just go chronologically and if I want to hide posts from someone, I will. Stop changing. You're becoming MySpace and I left there for a reason
Facebook user Raymond J Schlogel  says,
Facebook, you're not near as smart as you think you are. Your algorithms for deciding what I want to see, who I want to talk to or what I think is important are 99.999% of the time the exact polar opposite of what I want. Everything you do to try to simplify things only complicates things more. Every attempt you make to improve things inevitably ends up in a HUGE step backwards. Take for example the new way Facebook displays pictures when clicked on that now appear initially as a compressed blurry mess reminiscent of the internet circa 1990. Something as simple as a Friend Request is now just a headache of options. The chat, instead of just showing everybody that's online now is broken up into segments that YOU GUESS I want to talk to, more often than not displaying many that I rarely want to chat with and many that aren't even online. Do I have the option to just display everyone that IS online? Nope, because as history has taught us Facebook isn't about viewing or doing things that I want, it's about Facebook coming up with some ludicrous idea of how things "should" be and than ramming it down it's users throats. I echo the sentiments of others that have cited that it is this kind of mentality that killed MySpace, a reminder that Facebook should never consider themselves "too big to fail." You're not.
I wonder, whether facebook will ever consider these comments from its user. Visit the facebook blog by Clicking here to know more on the recent facebook developments