Microsoft has announced Windows 8.1, this will be a free upgrade people already running Windows 8.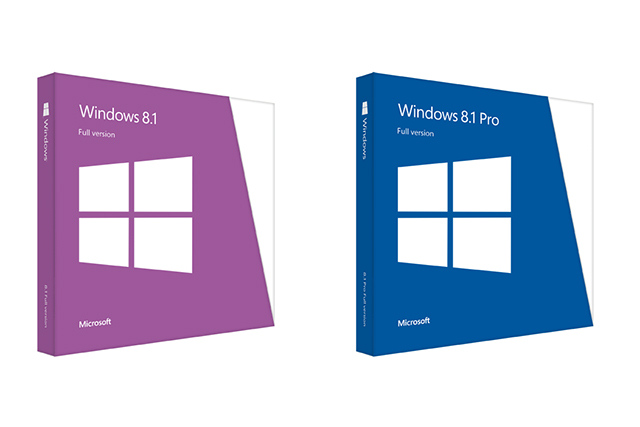 Windows 8.1 will be available in two editions the Basic priced at $119.99 and the Pro priced at $199.99.
Microsoft is also planning to change the way it sells copies of Windows 8.1. With Windows 8 you had to buy an upgrade edition online or at retail stores, and the company never offered full versions. Windows 8.1 will be offered at retail or via the download option in what the company calls "full version software." The change is in response to feedback around scenarios where people want to build PCs or run Windows 8.1 in virtual environments. If you buy a copy of Windows 8.1 then it's a full version, rather than simply an upgrade edition.
If you're planning to upgrade to Windows 8.1 from XP or Vista then there's some slight changes this time around. Microsoft supported basic upgrade paths from XP and Vista to Windows 8, keeping files and settings in Vista's case, but it's killing that off with Windows 8.1. If you have Windows XP or Windows Vista and you want to move to Windows 8.1 directly then you'll need to complete a clean install. Microsoft says this is because "Windows 8.1 is not designed for installation on devices running Windows XP or Windows Vista." Those particular users will have to buy a DVD from retail stores instead of the online download option. For Windows 7 users, Microsoft says they'll need to reinstall desktop apps, including Office, after the Windows 8.1 upgrade. That's a change that will likely anger business and corporate users who rely heavily on traditional apps right now during their upgrades.
As a number of Windows 8.1 machines will ship from October 18th onwards, Microsoft is also offering ways to upgrade from the basic editions to the Pro and Windows Media Center editions. Those who purchase hardware with just the basic edition can upgrade to Windows 8.1 Pro for $99.99, and Pro users can get Windows Media Center for $9.99. Windows 8.1 will hit the Windows Store for existing users on October 17th in a number of regions, and devices and retail DVDs will launch on October 18th.