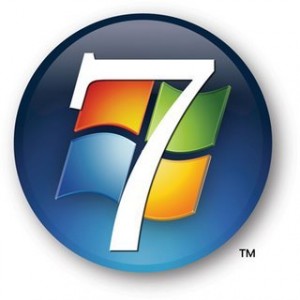 The latest Generation OS is launched. Its simple folks no hard guess. Its all Microsoft doing again. Well the News is that Microsoft is about to launch Windows 7 in 2010.
so what's special in this?
It's a surprise pack from Microsoft to the users. It helps the user to interact with the system on Touch-screen basis as used by Apple along with the mouse and the keyboard. We are aware of the similar type Software which exist in Market namely HP TouchSmart and the Dell Latitude XT.
Windows Touch will be a "first class way to interact with your PC alongside mouse and keyboard," said the firm. Windows Touch will features controls such as tap and double tap, drag, scroll, zoom, flick and rotate. To add to this the department where the Microsoft thinks the success will matter is retail, public spaces, on laptops and "kitchen PCs".
In simple view of Microsoft is,"We believe that the Windows 7 will take the advantage of touch". The latest generation of Apple's laptops also feature a glass track pad that supports multi-touch gestures.
As always Microsoft is keen to the Success of Windows7 and it has launched a Windows Touch Logo program, which will help the consumers understand whether the machine has been optimized for the new control system.
Windows 7 engineering blog, the team leading Touch developments said: "Quite a few folks have been a little skeptical of touch, often commenting about having fingerprints on their monitor or something along those lines. Windows6 development was done with many problems faced. The concerned problem was the screening problems that user suggest of that is, finger print problem.
"We think touch will become broadly available as the hardware evolves."
"Gesture and touch are the two biggest changes to how we interact with our computers since the launch of the first Graphical User Interface, and the use of the keyboard and mouse."
To add to this windows 7 was developed to make sure that the user not loses his experience and to enjoy the Full Windows7 version.Windows 7 is expected to release on 2010.And it is said to have candidate try out from may.
Friends I am surely is waiting for this.Boy how will it be when you use touch screen instead of Mouse.I think its definitely for our Generation.And we should have a grab to it.