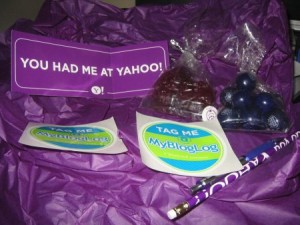 Merlins beard, i couldnt believe on the email which i just received from Yahoo!  In the email, Yahoo officially states " MyBloglog Service is to be discontinued"
can you believe it? I couldnt believe my eyes on what i am seeing.
What is Yahoo! MyBloglog?
For those who are unaware, let me first tell you what Yahoo! MyBlogLog is. MyBlogLog, is a yahoo service that lets bloggers see who their readers are and help the readers to interact with the authors in return.
MyBlogLog was acquired by Yahoo in early 2007 for $10 million, and at the time, provided a way for bloggers to easily create a community for their readers
Official Yahoo! website says, the reason for dropping the MyBlogLog service is due to the emergence of Facebook and twitter,that made the yahoo based service to decline for months which led them to drop the service.
I am really surprised to see Yahoo! abandoning its service. Its not daily we come across a giant like Yahoo to cut off its service.
Yahoo also reports they are also considering to abandon Delicious service later this year.
The Email which Yahoo sent to all of its MyBlogLog users continues below,
Dear MyBlogLog Customer,

You have been identified as a customer of Yahoo! MyBlogLog. We will officially discontinue Yahoo! MyBlogLog effective May 24, 2011. Your agreement with Yahoo!, to the extent that it applies to the Yahoo! MyBlogLog, will terminate on May 24, 2011.

After May 24, 2011 your credit card will no longer be charged for premium services on MyBlogLog. We will refund you the unused portion of your subscription, if any. The refund will appear as a credit via the billing method we have on file for you. To make sure that your billing information is correct and up to date, visit https://billing.yahoo.com.

Questions?
If you have questions about these changes, please visit the Yahoo! MyBlogLog help pages.

We thank you for being a customer on Yahoo! MyBlogLog.

Sincerely,

The Yahoo! My BlogLog Team