WTF! Couldnt believe my eyes! Alberto Del Rio has won the WWE Royal Rumble 2011, that gives him a straight championship match at wrestlemania 27.
Alberto Del Rio will be given the opportunity to select the champion of his choice. He could either face WWE champion from Raw or he could face WWE World  Champion from Smack Down.
The Royal Rumble 2011 involved the historic battle between 40 superstars. In previous Royal Rumble matches only 30 superstars were allowed to compete. But this 2011, the rules were altered and the fans were given the treat of good competition.
However, load of fans are disappointed on not seeing Triple H on the match or the dead man "Undertaker". Well, as previously reported, they are working behind the screens for the WWE management.
Who entered the match in which Position?
Here's the list of the superstars entering the match as per the order.

1. CM Punk
2. Daniel Bryan
3. Justin Gabriel
4. Zack Ryder
5. William Regal
6. Ted Dibiase
7. John Morrison
8. Yoshi Tatsu
9. Husky Harris
10. Chavo Guerrero
11. Mark Henry
12. JTG
13. Michael McGillicutty
14. Chris Masters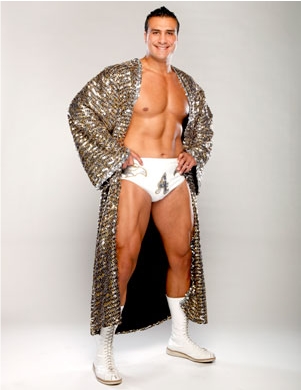 15. David Otunga
16. Tyler Reks
17. Vladimir Kozlov
18. R-Truth
19. The Great Khali
20. Mason Ryan
21. Booker T
22. John Cena
23. Hornswoggle
24. Tyson Kid
25. Heath Slater
26. Kofi Kingston
27. Jack Swagger
28. Sheamus
29. Rey Mysterio
30. Wade Barrett
31. Dolph Ziggler
32. Diesel
33. Drew Mcintyre
34. Alex Riley
35. Big Show
36. Ezekiel Jackson
37. Santino Marella
38.  Alberto Del Rio
39. Randy Orton
40. Kane
For more on which superstar eliminated the other superstars  Visit Here.