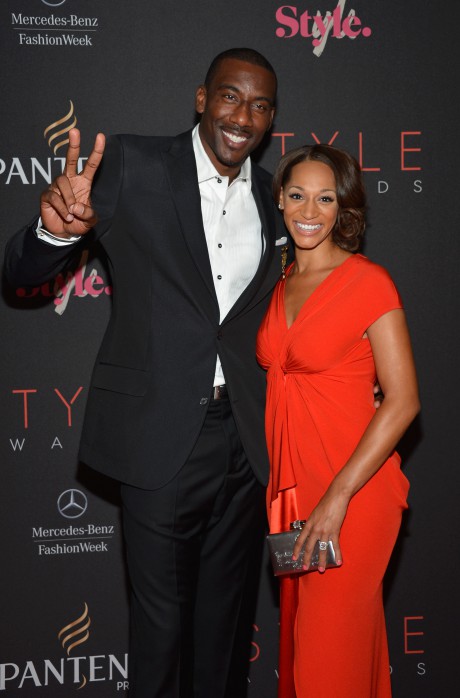 New York Knicks' Power Forward Amar'e Stoudemire married Alexis Welch on Wednesday Dec. 12!
NBA player Amar'e Stoudemire surprised fans by announcing on Twitter that he married Alexis Welch in a secret ceremony at sunset on Wednesday Dec. 12, making the rare date that much more special to them!
Amar'e and Alexis reportedly married on the roof deck of their apartment on Jane St., according to Confidential.
To make the date even more special, the couple only invited 12 guests to witness their union. "They decided to do this because of the date, and they wanted to do something spiritual and private for themselves," says one insider.
Later this summer, the couple will allegedly throw a bigger wedding and invite guests such as Amar'e's teammates, who were unaware of the secret ceremony.
The guest list this time around involved their family, including their three children together.
"[The ceremony] was so pretty and intimate," adds a source.
Following the nuptials, Amar'e tweeted, "12.12.12 now has a special & spiritual meaning for us…" They also attended the 12.12.12 concert at Madison Square Garden, benefiting those affected by Hurricane Sandy.
According to the report, Amar'e and Alexis started dating in 2002 and got engaged June 2 outside the Le Meurice Hotel Belle Etoile in Paris, overlooking the Eiffel Tower. Amar'e proposed to Alexis with an 8½-carat diamond that cost more than $1 million!
Congratulations to the happy couple!