Arcadius Horse died after winning the $150,000 Iroquois Steeplechase at Percy Warner Park. After winning the race Arcadius was being cooled down when he collapsed and died. The sudden death of the horse after a massive win put the entire crowed in sorrow.
It was a 3-mile race and Arcadius was stationed just beyond the finish line. The 8-year-old gelding horse died while he was stationed there.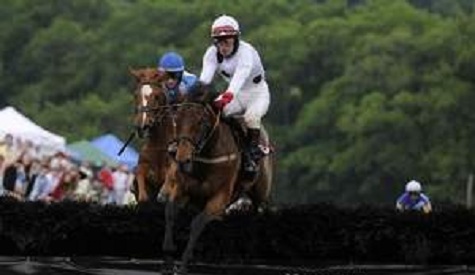 Doctors have confirmed that Arcadius did die from a heart attack. Dr. Marty McInturff, who is one of the five official veterinarians on the course has said that the results of the necropsy examination are expected Monday at the earliest.
The bay gelding raced for the Hudson River Farm of Saratoga Springs, N.Y., real estate executive Edward Swyer and Hall of Fame trainer Jonathan Sheppard. Arcadius was making his second start this season and the 21st of his career dating to 2008. During that time, he won six races, including the $100,000 Helen Haskell Simpson at Monmouth Park in 2010.
The $90,000 winner's share of the Iroquois purse raised Arcadius' career earnings past $300,000.
Arcadius prepped for his start in the Iroquois with a race on the flat last month in Charlotte, N.C.
"The horse ran a valiant race," Sheppard said. "And, it's not like he was struggling during the race. The rider wasn't aggressive with his whip. After he crossed the finish line, I was talking to the riders of other horses that I had in the race. I looked over and saw that he was down."
Sheppard said weather and race conditions had nothing to do with the horse's death.
"The temperature was 67 degrees on the thermometer in my car, and it was drizzling a little bit," Sheppard said. "The course was firm but in excellent condition."
Arcadius raced a field of five rivals in the most prestigious race on the National Steeplechase Association's Spring calendar. He raced close to the pace set by Tax Ruling, the two-time defending champ of this event.
Jockey Brian Crowley, riding Arcadius for the fifth consecutive time, sent the gelding after the leader around the far turn and took the lead at the 18th of 20 national hurdles on the course.
Arcadius was challenged at the final hurdle by Divine Fortune and amateur rider Darren Nagle. Those two dueled down the homestretch with Arcadius getting home one length in front of Divine Fortune. Nationbuilder and Danielle Hodsdon were 12 3/4 lengths back in third.
"The horse ran a beautiful race," McInturff said. "When he went down, we got to him very quickly and administered medications and an IV. But, his blood pressure dropped very rapidly and we couldn't save him."