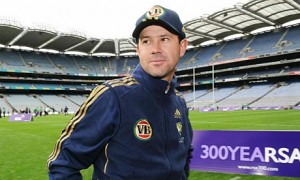 Controversies involving Cricket has became a common news these days. The new one to emerge is frankly  a serious issue.
Australian Cricketers have openly expressed that they are unhappy with their Cricket board for the plans to have a split innings ODI format.
What is a split Innings ODI format?
Presently, Cricket is played on 50 overs concept called as One day International. Few Saints of Cricket have decided to split the innings of 50 overs to make it as exciting as twenty twenty cricket.
This new format will adopt the method of Test match innings concept.
The split innings format will divide the innings into two blocks, the first will be of 20 overs each and the second of 25 overs. The fielding restrictions will stay for the first five overs of the four innings.
Cricket Australia wants Split innings

CA has decided to implement the split innings format starting this domestic season.
CA's CEO James Sutherland said the format had been decided after intense consultation.
'We have listened to the public, undertaken comprehensive consultation across Australian cricket and developed a format which we now want to test thoroughly this summer.'
Players Stand
The players say that they were not properly consulted by CA before the format was ratified.
The decision by CA to the split innings in this year's domestic one-day event was made before collective player input was even sought,' Paul Marsh, Chief Executive, Australian Cricketers Association was quoted as saying by the Sydney Morning Herald.
'For the people that play and know the game better than anyone, this process has been difficult to comprehend and players are very disappointed. Players are open to changes to any format of the game that can make the game better.'
'They acknowledge that the one-day format has had its recent challenges and as a collective they want to help those running the game find the best solution.'
The players don't believe the split innings format is the best solution,' said Marsh
Flashback from Admin
The players cry over happened exactly the same way when 20-20 over matches were first played. Adam Gilchrist, Ricky Pointing, Mathew Hayden, Sachin Tendulkar, Sourav Ganguly, Rahul Dravid, Shawn Pollock and many great of Cricket strongly gave a negative response for this format.
But now the same people are praising the 20-20 game for its contribution for the development of Cricket.
I think this is great way to establish the cricket game. Honestly, 50-50 over matches are less popular these days thanks to 20-20.  If something is not done on this issue then we will have no crowd cheers for the game.
If Players are concerned about the injuries and pressure this new format will demand them to do, then the Cricket Boards  has to keep a pool of players ready for replacement.