Government of India has come up very strong against BCCI and has shown clear signs that if  BCCI  fails to meet the guidelines of the national sports federations (NSF),then Sports Ministry will be forced to take out the word India from Board of Control for Cricket in India.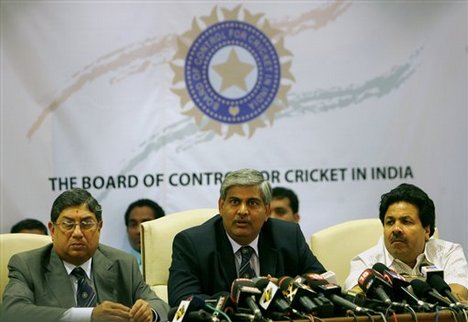 Can you believe it? The cash rich BCCI that controls the Cricketing body in the world may be sidelined by Indian Government if it goes against rules.
Finally someone is standing up against BCCI and seeing it as the Government of India makes me feel like what were they doing for 78 years??
The readers should note that unlike any other countries, the Indian Cricket team that represents India is owned and controlled by a private body named BCCI.
The Indian Government didnt claim to own the body and have so far let the BCCI continue with the cricket ownership, but i guess the total cash profit taken by the BCCI made the Indian Government to reconsider their decision.
Estimates suggest that this years profit taken by BCCI comes around 847 Crores. Wow!
We learned through our sources on why Indian Government is acting tough against BCCI.
It seems that BCCI is really careless when it comes to meet any specifications required by the Government.
Last year, BCCI neglected the guidelines letter sent by the Indian Government, but this year, along with the guidelines, Indian Sports Ministry had sent a strong word to make the BCCI feel the heat and adhere the rules of the ministry.
Failing to which the government may be forced to invoke the National Emblem Act as the BCCI uses the word 'India' in its name . "The BCCI can use 'India' only till the time the government permits it, though it's a different issue that successive governments have been lenient with it. If the BCCI doesn't abide by its policies, made from time to time, the government would be compelled to invoke the National Emblem Act," Srinivas said.
The 'emblem' means any emblem, seal, flag, insignia coatof – arms, or pictorial representation specified in the 'schedule', which further provides details of what all falls under its purview.
Tough times are ahead for BCCI, with 2011 Cricket World Cup right around the corner.