According to Danny Knobler of CBS Sports: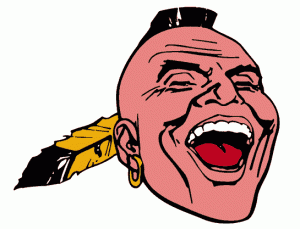 The Braves have acquired outfielder Rick Ankiel and reliever Kyle Farnsworth from the Royals, CBSSports.com has learned.
Apparently Gregor Blanco, Jesse Chavez, and Tim Collins are going to the Royals. KC also paying some salary. Very interesting.
I initially like this trade quite a bit. Farnsworth is a hugemongous upgrade over Chavez, even though he has a bit of a checkered past with Atlanta. Ankiel is likely a player with a lot more potential than Blanco in the power department (but with a checkered past against Atlanta).
We don't give up any major prospects — Collins was nice, but we hardly got to know him and we have lefty reliever depth to spare.
Good trade to upgrade a couple of positions. Not an impact trade at this point, but if Ankiel can harness his power back in the NL, then it could be a better trade. Ankiel has been hitting good lately.
Farnsworth has a club option for 2011 for $5.25 million, but since he was traded he has a clause in his contract that allows him to void option and take $0.5 million buyout. Ankiel also has 2011 option, that is a mutual option for $6 million, with a $0.5 million buyout.
So, we could have both of these guys for next year as well… if we choose.
The Braves also made a minor league trade, acquiring outfielder Wilkin Ramirez from the Tigers for a player to be named later.