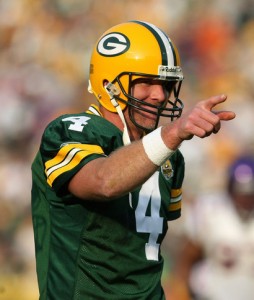 Brett Favre has called it a day by suddenly announcing retirement when people least expect.
According to the tweets, "Brett Favre began telling Vikings officials last night he will NOT return for a 20th season." Another said that "Favre is expected to issue a press release later today."
Brett Lorenzo Favre, born October 10, 1969, is an American football quarterback in the National Football League for the Minnesota Vikings.. He is a 19-year veteran, predominantly as the starting quarterback for the Green Bay Packers (1992–2007)
He is the only player to win the AP Most Valuable Player three consecutive times (1995–97)
For years, he has given his presence for the season only at the last moment. But this time around he just gave the shocker of retirement.
Lets face the facts, he is 19 year old veteran. He knows what to do. Whatever your decision is we will stand by you brett.