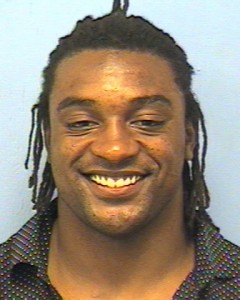 Cincinnati Bengals Cedric Benson is facing a three-game suspension for player-conduct violations during the lockout.
What's shocking about this is that Benson isn't being punished for what he went to jail for . Instead, he's been suspended for an assault charge he's facing stemming from an incident that took place in July … during the lockout.
No other player has been penalized by the league for bad behavior during the work stoppage. Kenny Britt and Aqib Talib went unscathed despite some fairly serious legal mishaps during that time period. So we'll see if this gets messy or if Benson takes his medicine after what is likely to be a lost appeal.
Benson will have an appeal hearing Tuesday with the NFL to determine his fate. He is expected to be available for Sunday's game against the 49ers. A source familiar with the situation believes Benson has a "strong case" to appeal the suspension. He will play this weekend against the San Francisco 49ers as no suspension is official until after appeal.